Kickstarter Bundle
Regular price
$64.00
Sale price
$54.00
Unit price
per
Sale
Sold out
Hurry, selling fast!
people are currently looking at this product
The Alya Skin Kickstarter Bundle includes a Foaming Cleanser, Pink Clay Mask, and Moisturizer.
This three-step routine cleanses, detoxifies, and nourishes your skin for a healthy-looking complexion.
Removes impurities
Draws out toxins
Hydrates skin
Reduces fine lines
Get your Alya Skin Kickstarter Bundle today and discover the secret to beautiful skin in just three easy steps.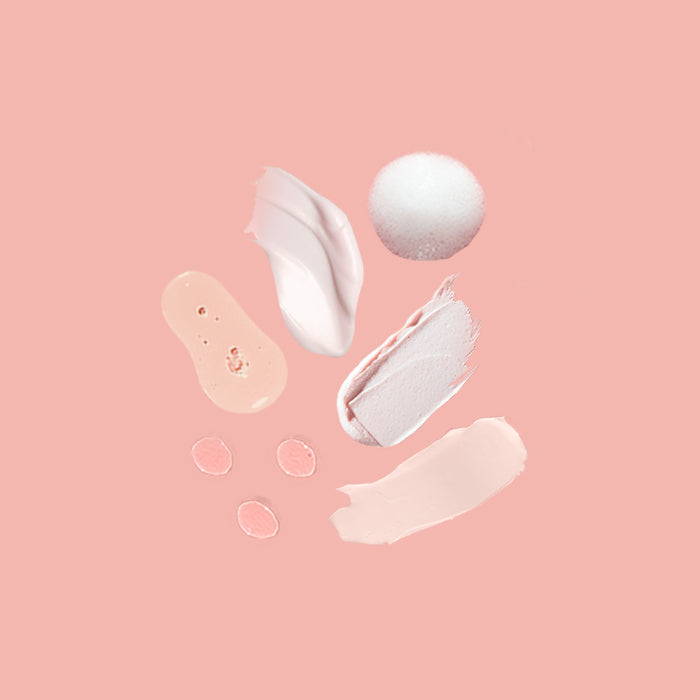 The benefits
Cleanse
The Foaming Micellar Cleanser helps remove impurities, toxins and makeup from the skin like a magnet. This helps to reduce and eliminate any bacteria which may cause infection or acne breakouts.
Detoxify
The Pink Perfect Aussie Pink Clay mask defends the skin against the pollutants of oil, dirt and toxins, cleansing and to bring you bright, beautiful skin.
Moisturise
In our Australian Native Berries Moisturiser, three Aussie Super Berries promote collagen production for youthful and plump skin. This moisturiser is deeply moisturising and replenishes the skin.
How to use
In what order should I use the Kickstarter Bundle?
Cleanse with the Foaming Micellar Cleanser
Apply the Australian Pink Clay Mask. 2-3 times a week (For best results, use after exfoliating)
Finish with the Australian Native Berries Moisturiser
What we don't include
ALUMINUM, DEA, MEA, TEA, MINERAL OIL, PARABENS, PEG, PHTHALATES, DMDM HYDANTOIN & UREA, PROPYLENE GLYCOL (PG) & BUTYLENE GLYCOL, SILOXANES, SODIUM LAURYL SULFATE (SLS) & SODIUM LAURETH SULFATE (SLES), SYNTHETIC FRAGRANCES, TRICLOSAN
Reviews
Here's what others have to say about this product.
Buy it in bundle
Find a bundle that works for you and your skin and save some bucks with a bundle.
Save $69.00

Glow-Getter Bundle

Now $159.00 USD Was $228.00

Hey there Glow Getter! We're confident you're going to GLOW with our entire lineup of products!

What's included, I hear you ask? 

Exfoliating Sorbet

Foaming Micellar Cleanser

Pomegranate Facial Scrub Exfoliator

Australian Pink Clay Mask + Pink Bamboo Face Towel

Pore Perfecting Elixir

Vitamin C Supercharged Serum

Pink Pearl Illuminating Eye Cream

Australian Native Berries Moisturiser

Multi-Complex Facial Oil (NEW)

Save $69.00

Glow-Getter Bundle

Now $159.00 USD Was $228.00

Hey there Glow Getter! We're confident you're going to GLOW with our entire lineup of products!

What's included, I hear you ask? 

Exfoliating Sorbet

Foaming Micellar Cleanser

Pomegranate Facial Scrub Exfoliator

Australian Pink Clay Mask + Pink Bamboo Face Towel

Pore Perfecting Elixir

Vitamin C Supercharged Serum

Pink Pearl Illuminating Eye Cream

Australian Native Berries Moisturiser

Multi-Complex Facial Oil (NEW)
Stay up to date all things @alyaskinaus