Ultimate Glow Bundle
Regular price
$64.00
Sale price
$51.00
Unit price
per
Sale
Sold out
Hurry, selling fast!
people are currently looking at this product
Get ready to achieve your ultimate glow with the Alya Skin Ultimate Glow bundle!
This bundle includes three essential products that work together to exfoliate, nourish, and hydrate your skin: the Exfoliating Sorbet, the Moisturiser, and the Facial Oil.
Gently removes dead skin cells and impurities
Hydrates and nourishes your skin
Reduces the appearance of fine lines and wrinkles
Get your Alya Skin Ultimate Glow bundle today and reveal your healthiest, most beautiful skin yet!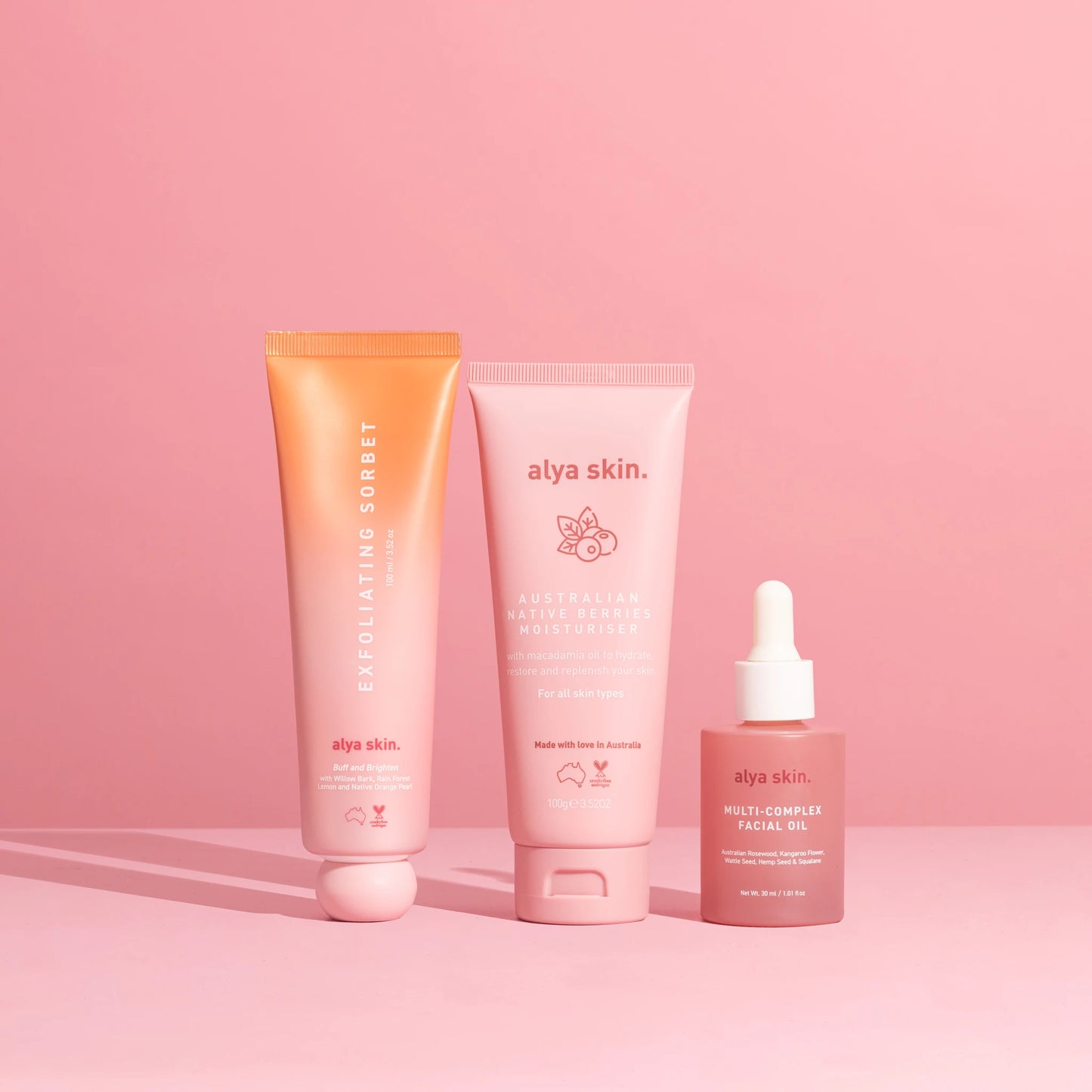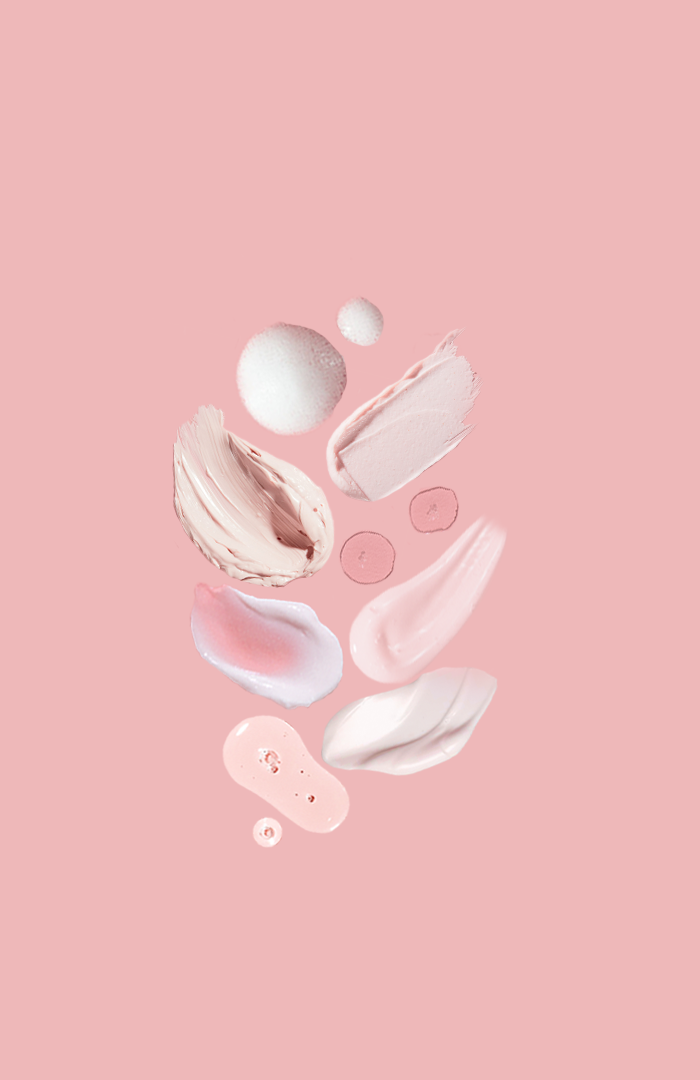 The benefits
Exfoliate
Alya Skin's Exfoliating Sorbet has a unique texture which gently exfoliates the surface of the skin, working deep into the pores to melt impurities away.
Moisturise
In our Australian Native Berries Moisturiser, three Aussie Super Berries promote collagen production for youthful and plump skin. This moisturiser is deeply moisturising and replenishes the skin.
Repair
Native Aussie oils, high in antioxidants and Omega Fatty acids repair and strengthen the barrier function of the skin while you snooze.
How to use
In what order should I use the Ultimate Glow Bundle?
Gently rub Sorbet into T-Zone area of face for approximately 30 seconds. Then rinse
Finish with the Australian Native Berries Moisturiser
Use the Facial Oil in the pm after cleansing - warm 1-3 drops in your palms and press onto your face and neck. Or, add 1-3 drops to an Alya Skin Moisturiser to boost skin nourishment
What we don't include
ALUMINUM, DEA, MEA, TEA, MINERAL OIL, PARABENS, PEG, PHTHALATES, DMDM HYDANTOIN & UREA, PROPYLENE GLYCOL (PG) & BUTYLENE GLYCOL, SILOXANES, SODIUM LAURYL SULFATE (SLS) & SODIUM LAURETH SULFATE (SLES), SYNTHETIC FRAGRANCES, TRICLOSAN
Reviews
Here's what others have to say about this product.
Stay up to date all things @alyaskinaus